ANSA UPGRADES AERONAUTICAL INFORMATION SERVICES THROUGH AIM SYSTEM
Data: 23 February 2022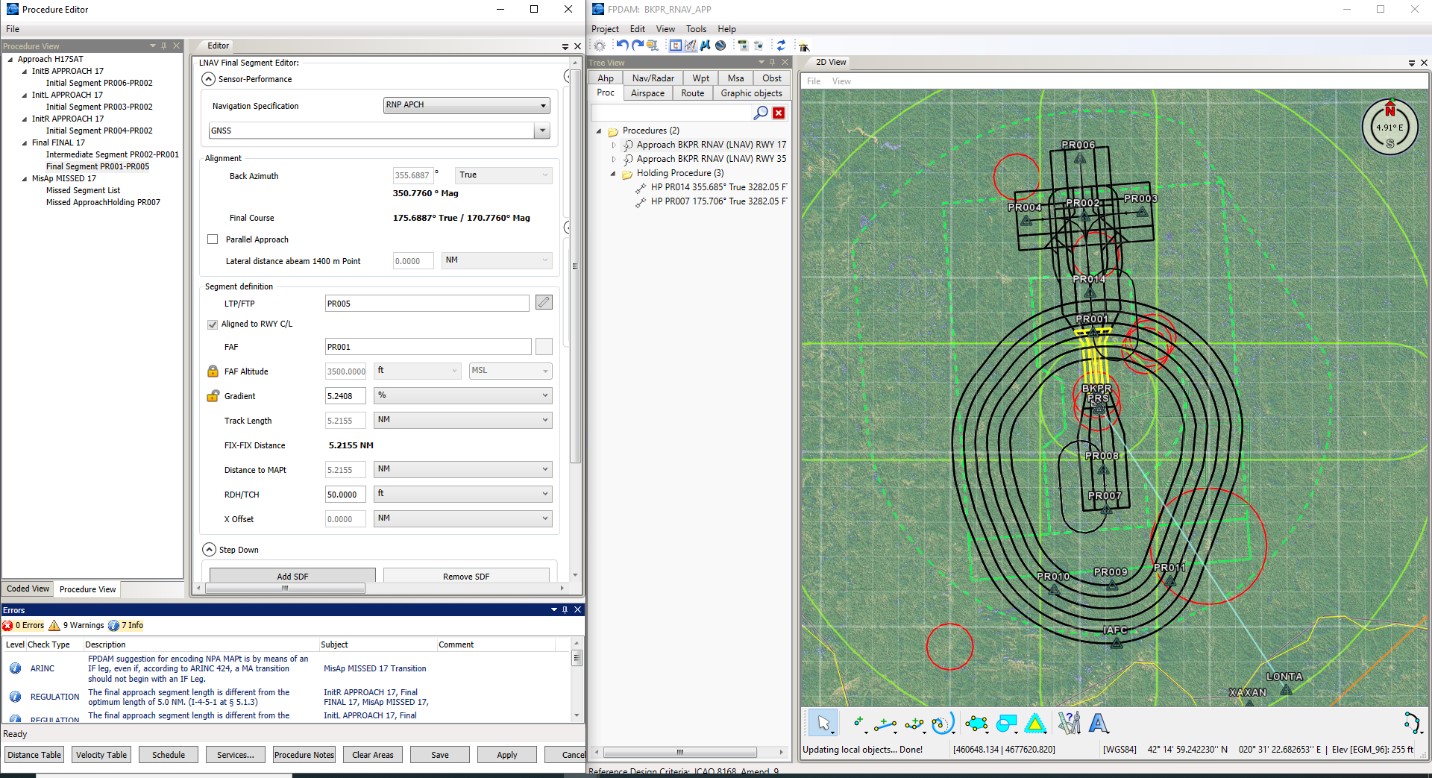 The Air Navigation Services Agency (ASHNA) is in the process of implementing an Aeronautical Information Management System (AIM). The AIM system provides dynamic and integrated management of aeronautical information, through the provision and exchange of digital aeronautical data with guaranteed quality in cooperation with all stakeholders.
Part of the AIM system is the application for the design of flight procedures FPDAM (Flight Procedure Design and Management). Developed by IDS AirNav, FPDAM is a flight procedure design tool that provides an interactive environment, which enables users to create, visualize, control, and maintain instrument flight procedures in accordance with the highest international standards.
FPDAM fully supports all types of procedures including: SID/ departures, STARs/arrivals and approaches for conventional, RNAV/PBN, RNP AR, APV/LPV, GLS, Baro-VNAV guidance systems;
It allows users to perform terrain and obstacle assessments by importing and utilizing digital terrain data relevant to procedure design in any known projection, datum and resolution/accuracy;
FPDAM is part of the aeronautical information management (AIM) system that is being implemented in ASHNA.